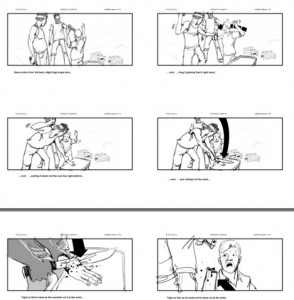 Animatronics are not always just about making creatures or robots…
…sometimes they are necessary to allow a director to CUT OFF A HAND!
Partnering with the amazing special makeup effects studio Cosmesis and the very talented Clinton Aiden Smith this special effect will be in the movie "Zulu" ( starring Orlando Bloom, Djimon Hounsou, and more )
The entire effect is one long continuous shot. Hence the need for an animatronic arm to be used from the beginning of the shot, look at the storyboard:
To be a small part of what will be an excellent movie with a great cast is an honor for us. Thank you Mr.Smith!
Contact us if you would like to know more