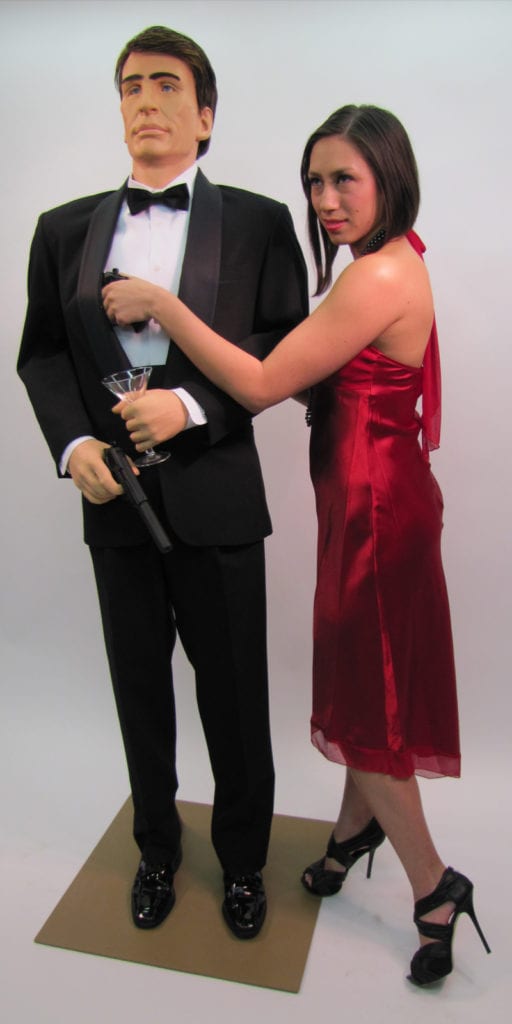 Stirling Mallory Archer (codename: Duchess).
We love secret agents.
The romance of exotic locations, the excitement of the chase, the awesome gadgets.
So we have created a Top Secret Agent animatronic!
Your own Top Agent to break the ice with gorgeous Bond-girls! He also can stand guard at your party, club, office, he will work anywhere there may be a chance for adventure!
This Top Agent randomly raises his drinking arm (or whatever you want that hand to hold, both hands are pose-able) and randomly looks left and right to check for danger.
Power? No problem! 110 VAC US / Japan household power or EU standard 220 VAC is fine as well.
Hang on…what about your Bugatti? Is it protected while you fill it up at the petrol station? At night? You can actually take Top Agent's torso off his legs and put him in your car. He plugs into your lighter-socket.
At home, in your car, your Top Agent is always on guard and ready to entertain, protect, and seduce women! Just plug him in.
Contact us if you would like to know more