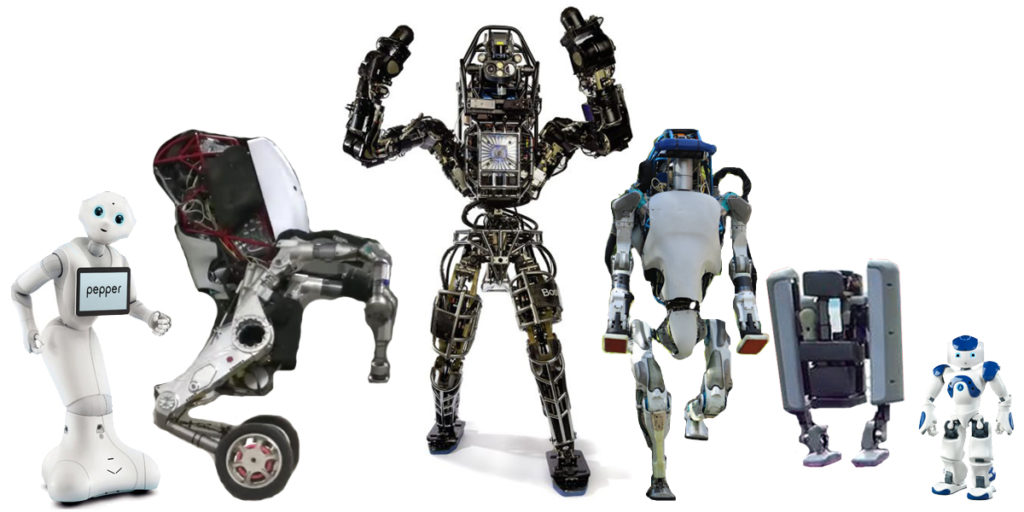 Something amazing happened yesterday…
All of these robots (and more not shown) have become part of SoftBank Group Corp

This is a big deal, here's why…
From the decades of fascination over robots that could actually roll around to search for light (Walter's "Elsie")…
To the amazing evolution of Honda's bipedal robotic research…
To world-wide competitions pitting bipedal robots of all kinds against each other to win a DARPA Challenge…

the world has been pushing for this moment.
One massive company, SoftBank, has purchased the best of the best robotics companies in the world. Now you have Boston Dynamics, Schaft, Aldebaran, and more under one roof. SoftBank picked up where Google's "Alphabet" left off!
This could be the moment where we look back at in history and say:
"Huh. I really wish they paid attention to all the science fiction movies about robots killing people"
or hopefully:
"Huh. It is amazing how all those companies came together to produce all these helpful, life saving, Earth-loving, non-polluting robots."
Either way a shift just happened in robotics history. A huge telecom business bought the best robotics companies gaining most of the poker chips in this game.
Cheers to the (hopefully) bright future of robotics!
This is a big deal, here's why…